Holcim Lebanon: The Oldest Cement Company in Lebanon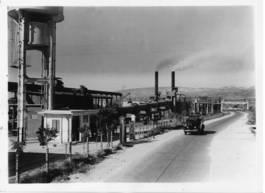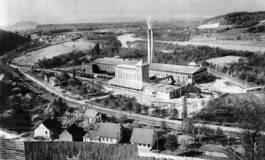 Situated on the shore of Chekka bay, Holcim Lebanon, previously "Société des Ciments Libanais", marked the starting point for one of the first industrial achievements in Lebanon.
Throughout the years, SCL created a strong industrial tradition translated by its slogan "Tradition and Progress" and a logo under the name "Baalbeck" commonly known as "Al Kalaa". With time, the brand was well recognized and appreciated for over half a century, not just in Lebanon but also in many countries of the Middle East.
Below are the main milestones of Holcim Lebanon.
1929 "Société des Ciments Libanais" (SCL) was established as the first cement factory in Lebanon.
1931 SCL operated its first kiln with a capacity of 160 tons per day.
1934 SCL sold the majority of its shares to a Swiss Group, known at the time as «Holderbank».
1935 Kiln number 2 was installed.
1941 Coal, which was used for combustion and imported from Europe, was replaced by fuel oil that was provided by the local refineries.
1948 A power plant was built and equipped with 4 generators of 700 kW each, a gas turbine of 3750 kW and a hydroelectric plant next to the river Joz with 3 turbines of 5500 kW.

1949 Kiln number 3 was installed with a capacity of 300 tons per day.
1951 Kiln number 4 was installed with a capacity of 480 tons per day.
1956 & 1957 Capacity of kilns was improved to 900 tons per day.

1960s Essential facilities were installed such as conveyor belts to transport raw materials from the quarry site to the plant, four mills and underground tunnel to transport materials.
1968 Capacity of kiln number 5 was improved to 2000 tons per day. Installation of new facilities improved the capacity of the plant to half a million tons per year.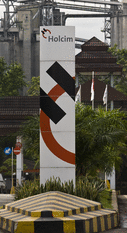 1974 – 1978 Plant Expansion Activities
Production capacity was improved to reach 1.35 million tons per year.
1978 An additional kiln (number 6) was installed with a capacity of 2,000 tons per day.
1990s Modernization of the plant
1995 Production process changed from wet to dry process, significantly reducing water used in the plant.
1997 Kiln number 7 with an annual capacity of 2.5 million tons of cement was installed. All other kilns were shut down after 1997.
2001 Global branding of the Group. Holderbank was renamed Holcim Ltd. SCL was renamed Holcim Liban, hence acquired a new name and visual identity.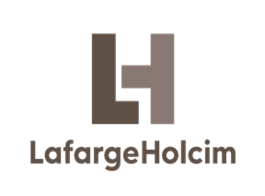 2015 Holcim and Lafarge complete a global merger to create LafargeHolcim, the most advanced group in the building materials industry. The new Group brings together a combined experience of over 180 years in the cement, concrete and aggregates sectors and comprises over 115,000 employees operating in 90 countries around the world. Holcim Lebanon is now member in the Group LafargeHolcim.