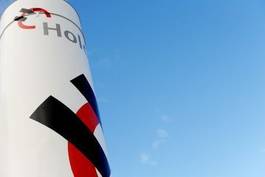 Our mission is to be the most respected and attractive company in our industry, creating value for all our stakeholders.
Our vision is to be the leading and best performing company in the building materials industry in Lebanon. We aim to sustain our leadership position in the cement industry in the Levant.
Our aim is to:
- Create value to our customers by anticipating their needs and providing the best product and value-adding solutions. 
- Create an attractive work environment for our people through providing a diverse and respectful workplace. 
- Achieve zero harm to people in our operating environment.
- Empower our employees to enable them to perform and grow.
- Demonstrate commitment to sustainable development by having the best environmental performance in our industry and providing socially responsible solutions. 
- Act sustainably, credibly, and ethically towards our stakeholders.
- Be recognized as a trusted partner in our community and highly respected as a corporate citizen.
- Provide the highest returns to shareholders in our industry.