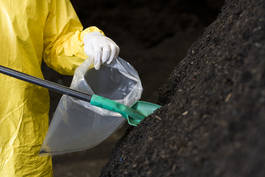 In societies where waste management infrastructure is inadequate and uncontrolled dumping is a common practice, co-processing alternative fuels and raw materials rise as one the most sustainable solutions.
However, the lack of a legal framework locally hinders its implementation in Lebanon. The main challenge remains in the absence of a clear and comprehensive legal framework, as well in the absence of endorsement from public authorities, which impact the public perception towards the utilization of alternative resources.
Our commitment to co-process industrial by-products and pre-treated municipal waste, can make a significant contribution to sustainable development through providing sustainable solutions that ensure a responsible use of waste materials, without compromising other sustainable solutions like recycling and composting.  
This approach contributes to a cleaner environment and reduces the need for landfills and haphazard dumping. Managing waste also creates new employment opportunities and improves the environmental footprint of our operations by limiting the use of fossil fuels and reducing the consumption of non-renewable natural resources, thus lowering our Greenhouse Gas emissions (e.g CO2).